Domintell is proud to introduce you to its smartphones and tablets app: Domintell Pilot. Control all the installation of your house from anywhere with your smartphone or tablet via a simple internet connection. With Domintell Pilot, it is an infinity of possibilities that are offered to you by customizing your atmospheres and the actions of your favorite devices. Available for free for Android and iOS devices, Domintell Pilot will make your life easier. From a simple tap on your screen, turn on your lights, lower your electrical shutters, pick your atmospheres and much more. Thanks to the Domintell Pilot app, your house follows you anywhere in your pocket.
Via an internet connection, your smartphone or tablet is connected to your Domintell installation. The configuration of the app is intuitive and does not require more than moments. After a quick scan of your installation, the connection is established. A simple and intuitive interface guides you through the creation of your different actions and rooms.
Your installation includes numerous modules with various functions. With Domintell Pilot, you can customize all the actions that your devices can handle and create functionalities according to your needs all around the house. When the app is combined with your configurations of the Domintell2 or GoldenGate PC software, it is then an infinity of control and customization possibilities of your house that are opening to you thanks to your various rooms and atmospheres.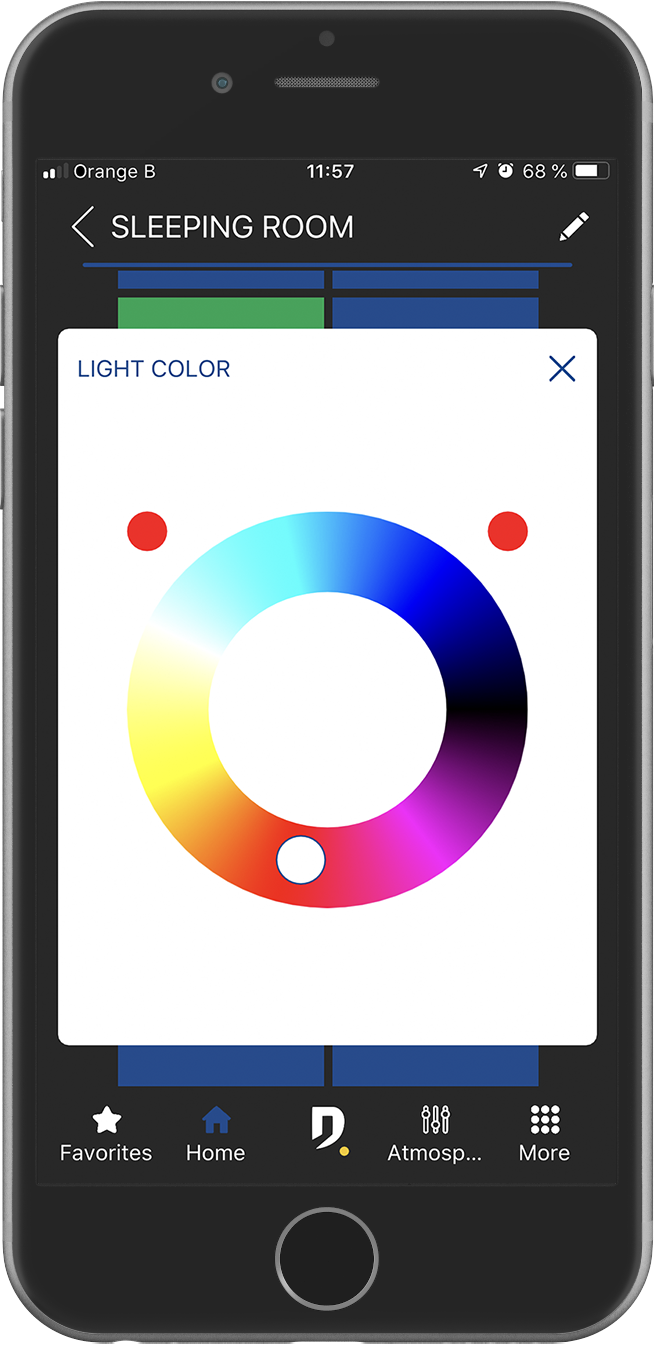 The building automation intuitive app
With its customization and device control features, using the app is instinctive. The interface was designed for the users to control effortlessly the various features of the installation. Done also with the tedious settings, now you can instantly control your favorite devices.
Android
Compatible devices
Have a question? Check out our F.A.Q