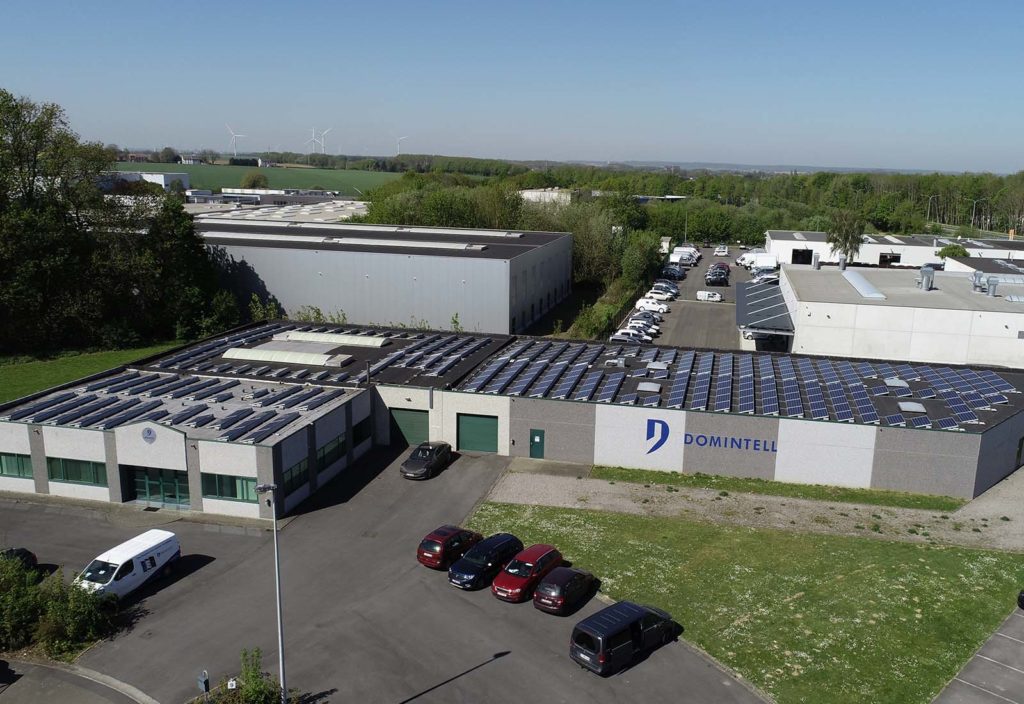 We all know what is at stake regarding the environmental impact of businesses. Aware of our ecological duty, we were committed to taking action to make our business as eco-responsible as possible.
Domintell is therefore taking action to reduce its ecological footprint, notably by installing solar panels on the entire roof of our complex (1,200 m²). In this way, we produce 150% of the energy needed for our production ourselves, store some of it and send the surplus back to the grid. As a sign of the quality of our action, we currently produce we currently produce more energy than we consume!
Another aspect of our commitment is that our company's car park is increasingly welcoming hybrid and even fully electric vehicles. The aim is to have a parking lot that is as neutral as possible in terms of carbon footprint in order to serve the environmental cause as well as possible.
This is in addition to the benefits of our automation in the intelligent control and automation of building consumption.
of buildings. Whether they are professionals or
Whether they are professionals or private individuals, the users of our system can reduce their consumption via optimised configurations for habitual comfort without waste.
The Smart Living Experience is therefore more intelligent than ever and benefits the living comfort of its users, but ultimately the living comfort of everyone.