From Nivelles in Belgium, we develop, manufacture and distribute our own complete system of automation. Mastering our entire value chain, you benefit from the best of our know-how.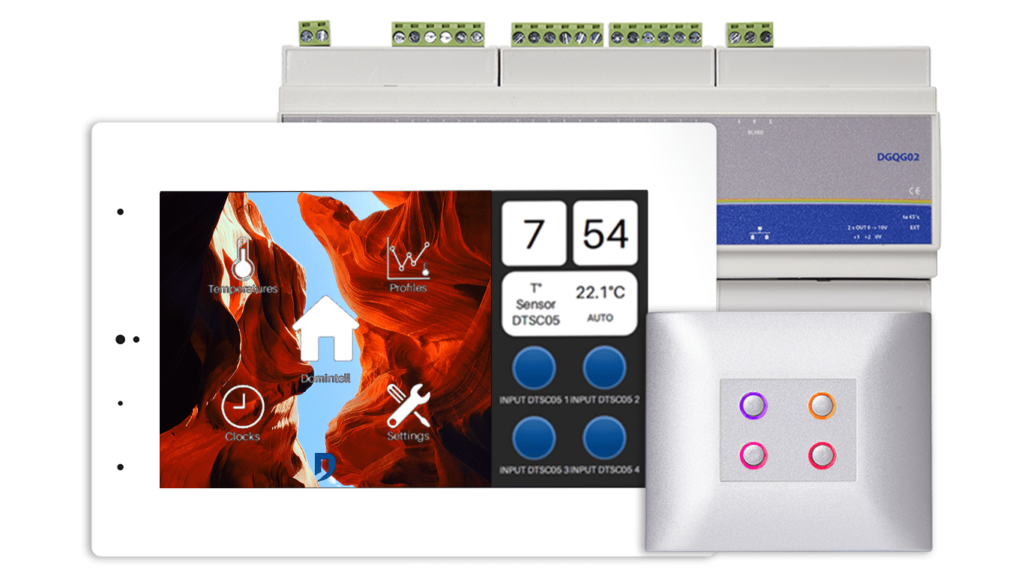 reliability and durability
From the modules inside the electrical box to the inputs such as the wall pushbuttons and touchscreens, our range of home automation products is complete and versatile.
Read or download the latest datasheets of your Domintell products, download your version of the Domintell configuration software or take a look at our guides.
become a Domintell installer
Destined to any installer-electrician interested in our technology, our trainings in our premises of Nivelles are the opportunity to learn how to install and use the Domintell home automation system.
Are you interested in our system?
Define your budget via our case studies for a standard Domintell installation in a flat or house.